GLAS/GWS/ANTH 248: Afro-Asian Solidarities
Dr. Gayatri Reddy | Fall 2020
Writing "Our" Stories, Organizing "Our" Communities
These projects represent the students' responses to the racist stereotypes within their communities (however they defined "their community"), articulating informational campaigns to break those stereotypes and pointing to bases for solidarity between communities, especially in the U.S. The final outcome took various forms – videos, Instagram posts, infographics, slides. Here are three examples of these amazing project.
Anti-Blackness in Latinx Community: An Anti-Racism Tool by Bianca Carrazco Heading link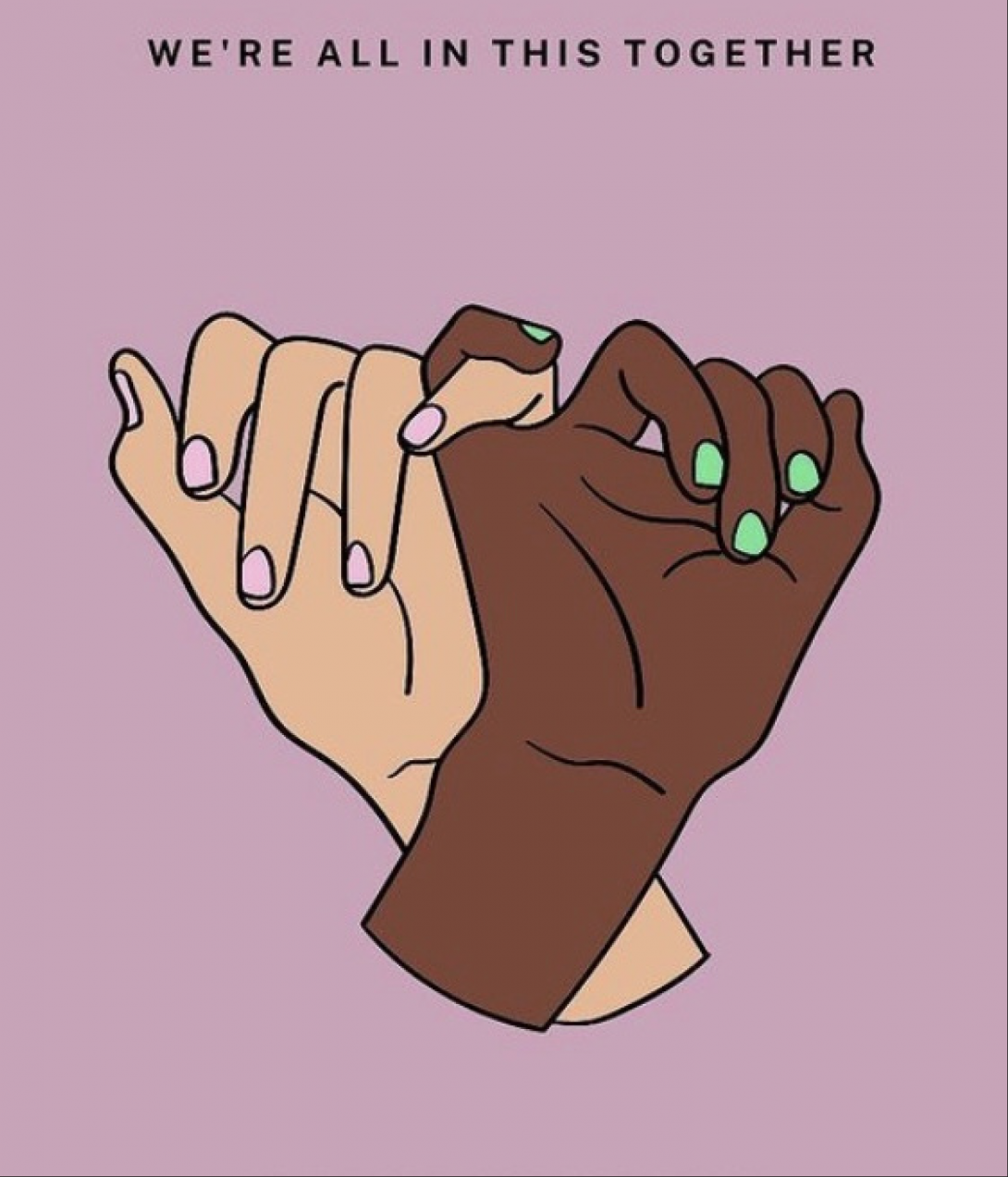 View full project HERE.
Anti-Blackness in South Asian Communities: Instagram Posts by Priya Kumar Heading link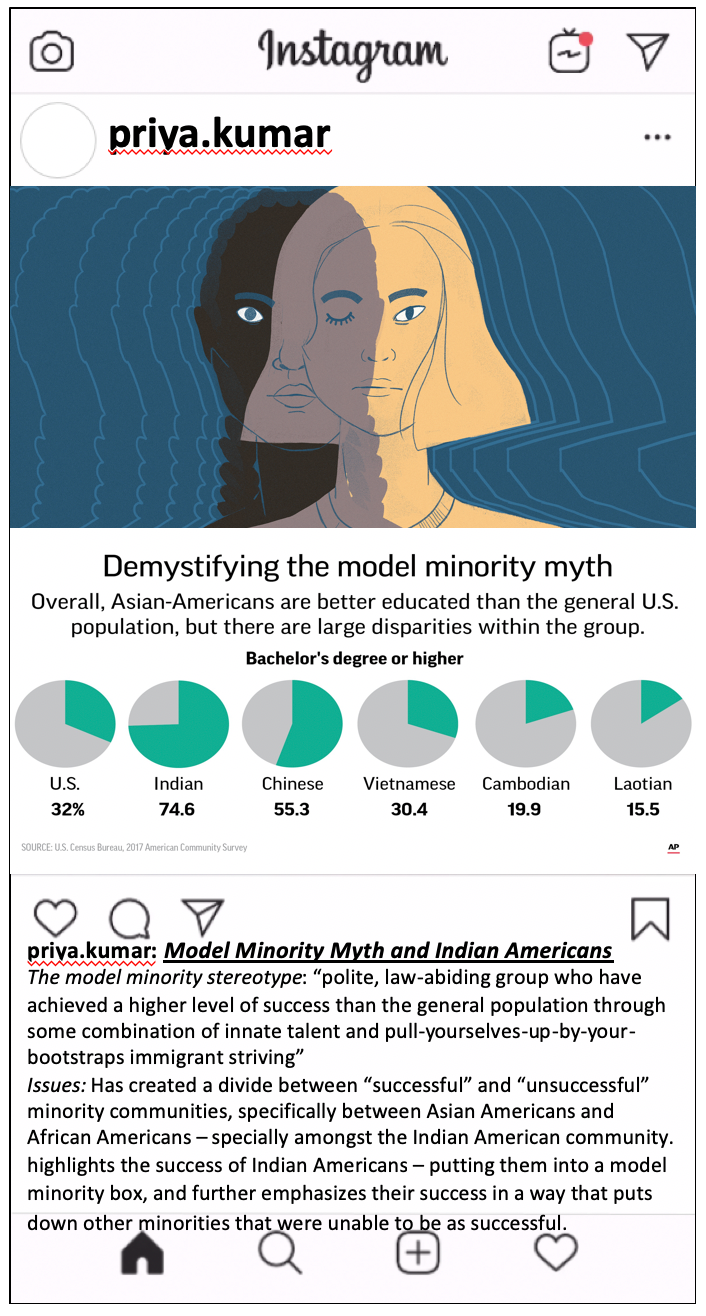 View full project HERE.
Hispanic Stereotypes About Asians by Areli Medina Heading link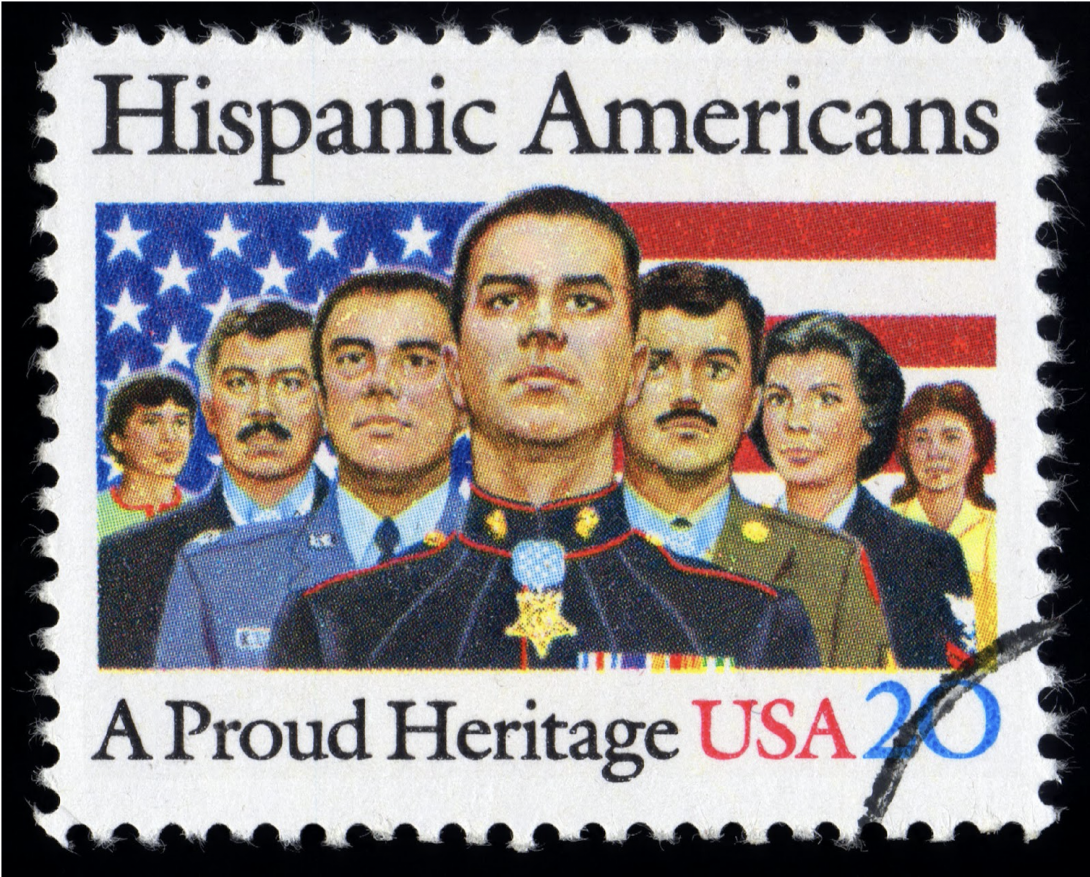 Read full project HERE.