India Study Abroad Program 2013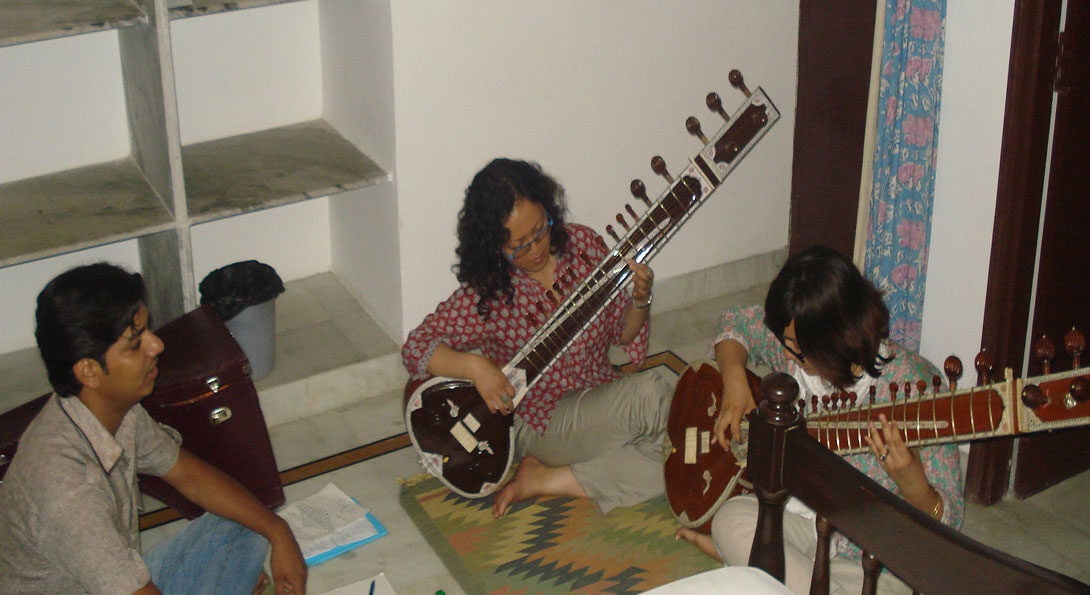 "LABOR, GENDER AND FOOD IN INDIA" SUMMER 2013 STUDY ABROAD PROGRAM!
INSTRUCTORS
Prof. Anna Guevarra, Associate Professor and Director, Asian American
Studies Program
Prof. Gayatri Reddy, Associate Professor, Gender & Women' Studies
and Anthropology and Director, Asian Studies
PROGRAM DESCRIPTION
How is global capitalism reshaping the social, political, economic, and cultural landscape of urban and rural communities in India specifically in terms of food production, distribution, and consumption? What can a study of food systems in India reveal about gender relations, development, and social justice? Mapping the journey from field to table in India, the course will analyze women's and men's roles in the production, processing, distribution, and consumption of food. It will also examine how personal food choices affect – and are affected by larger "structures" and processes such as globalization, migration, the environment, and the state. It will examine the consequences of the expansion of neoliberalism on the livelihood of women and men in India, as well as highlight transnational and grassroots organizing, as workers themselves, respond to and challenge the various forms of social inequalities they encounter. This interdisciplinary program will provide an in-depth understanding of
these processes through field-based projects and opportunities to learn from scholars, workers, and activists in India. This program introduction will take place in Chicago and New Delhi and continue on to Udaipur, in the desert state of Rajasthan.
Special Features
*Survival Hindi language (optional)
*Welcome and Farewell Dinners
village stay
*Excursions in Delhi and Udaipur, including a visit to the TAJ MAHAL
Course Enrollment
Students will be enrolled in LAS 299 for 6 credits but in consultation with their academic advisor, students may receive credit toward ASAM 290 and GWS 294.  No pre-requisites but students must meet general Study Abroad Office Eligibility requirements.
Cost and Financial Aid
The program fee is $3300 and includes tuition, housing, most meals, transportation from New Delhi to Udaipur, numerous study tours, and local excursions, and orientations. Additional expenses include airfare, personal expenses, and optional travel. Financial Aid may apply.
The program is partially subsidized by a grant from the UIC Asian American and Native American Pacific Islander Students' Educational Engagement Initiative, which is funded by the U.S. Department of Education. AANAPISI scholarships are available for eligible students.