Oct
7
2022
The GLAS Major Takes (F)light: Paying Tribute to a 30-Year Movement
Location
Cardinal Room, Student Center East (UIC)
Address
750 S Halsted St., Chicago, IL 60607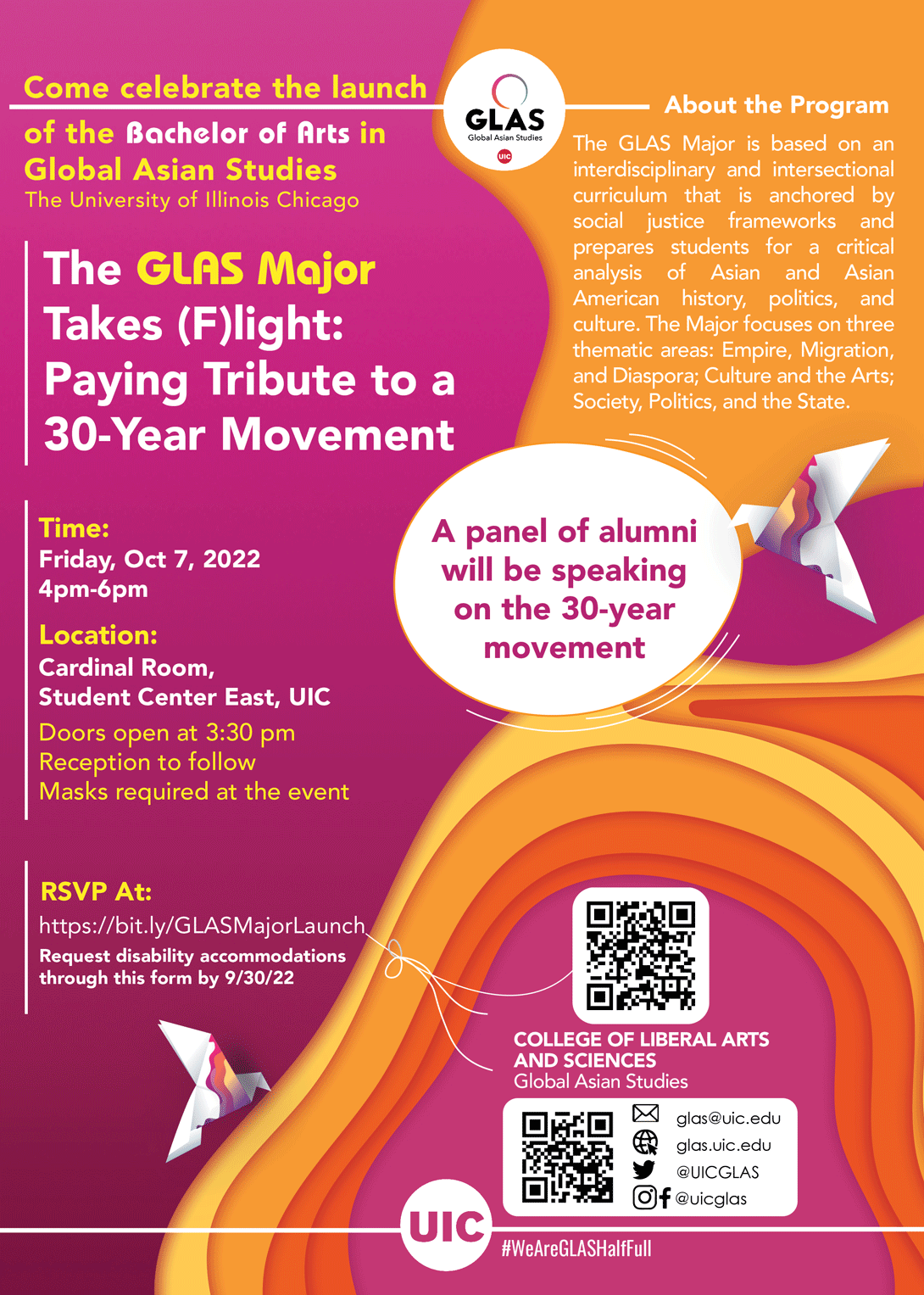 Come celebrate the launch of the Bachelor of Arts in Global Asian Studies.
Doors open at 3:30pm
Reception to follow
Masks required at the event
The GLAS Major is based on an interdisciplinary and intersectional
curriculum that is anchored by social justice frameworks and prepares students for a critical analysis of Asian and Asian American history, politics, and culture. The Major focuses on three thematic areas: Empire, Migration, and Diaspora; Culture and the Arts; Society, Politics, and the State.
Request disability accommodations through https://bit.ly/GLASMajorLaunch by September 30, 2022.
For more information, contact: GLAS Founding Director, Prof. Anna Guevarra (guevarra@uic.edu).
Date updated
Sep 26, 2022