May
14
2021
GLASapalooza 2021
May 14, 2021
3:00 PM - 5:00 PM
Location
Online via Zoom: bit.ly/GLASFUTURITY
Address
Chicago, IL 60607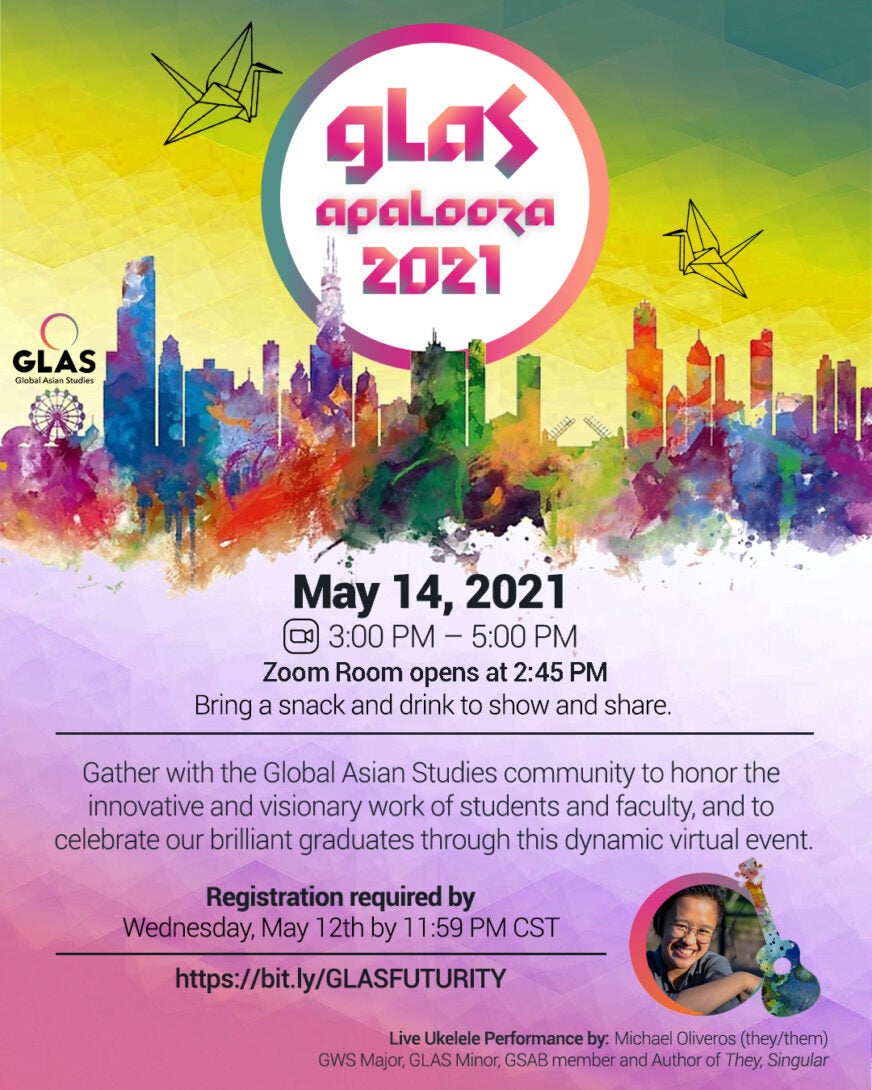 Gather with the Global Asian Studies community to honor the innovative and visionary work of students and faculty, and to celebrate our brilliant graduates through this dynamic virtual event.
Zoom room will be open by 2:45pm.  Bring a snack and drink to show and share.
Visit the online GLAS Student Project Exhibit HERE.
Register Now