Nov
25
2019
Mental Health Services for Asian American Youth
GLAS Colloquium Series
November 25, 2019
11:00 AM - 12:30 PM
Location
1050 University Hall
Address
601 S. Morgan St., Chicago, IL 60607
This talk will present an overview of Asian American youth mental health and engagement in mental health services, followed by an ecologically based, public health mental health service model that has the potential to address disparities in mental health care for Asian American youth.
Generally, almost 20% of U.S. children have an identified mental health disorder and, of those, up to 50% do not receive any services (Merikangas et al., 2011 ). The mental health system remains largely inaccessible to many children and families, with ethnic and racial minority children facing large and persistent disparities (Aratani & Cooper, 2012; Young & Rabiner, 2015). As with many ethnic minority populations, Asian American youth are underserved within the mental health system due to practical, systemic and cultural barriers (see Gudino, Lau, Yeh, McCabe, & Hough, 2009).
Contact
Lorenzo Perillo, PhD
Speakers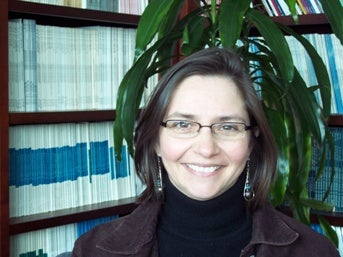 Dr. Tara Mehta
|
Assistant Professor, Institute for Juvenile Research; Director of Psychology Training, Department of Psychiatry; Core Member, Community Engagement Core, UIC Center for Clinical and Translational Science
Dr. Tara Mehta has a longstanding interest in the implementation and dissemination of alternative models of community mental health practice to support positive youth development, with an emphasis on community collaboration, workforce development, and sustainability.