First Year Programs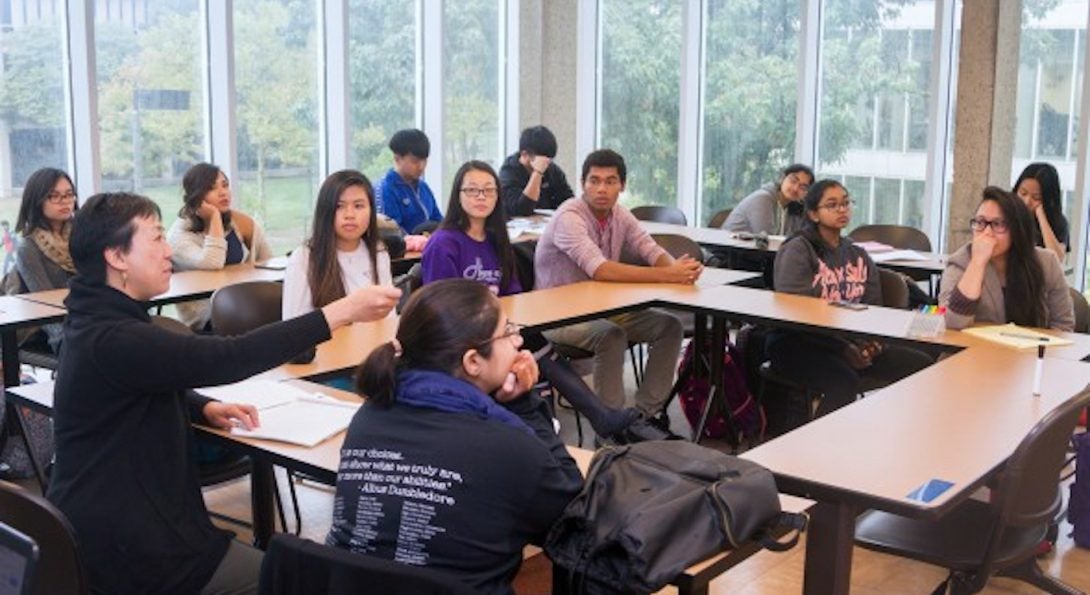 Asian American Mentor Program (AAMP)
Summer AAMP: A six-week program for summer college students in any program with an hour of tutoring for students in Summer Enrichment Writing and Math Workshops.
Fall AAMP: A fall semester mentor program for new students. Students will enroll in a 1-credit GLAS seminar and participate in small and large group activities with peer mentors. AAMP will provide writing, math, and chemistry tutors and an embedded counselor and other services and support.
Global Asian Studies (GLAS) Courses
General Education Courses with Enhanced Tutoring: Introductory courses on a variety of topics that integrate writing and library research tutors into the course. These meet general education requirements.