Anna Guevarra Writes an OpEd about Philippines and Palestine Solidarity in TruthOut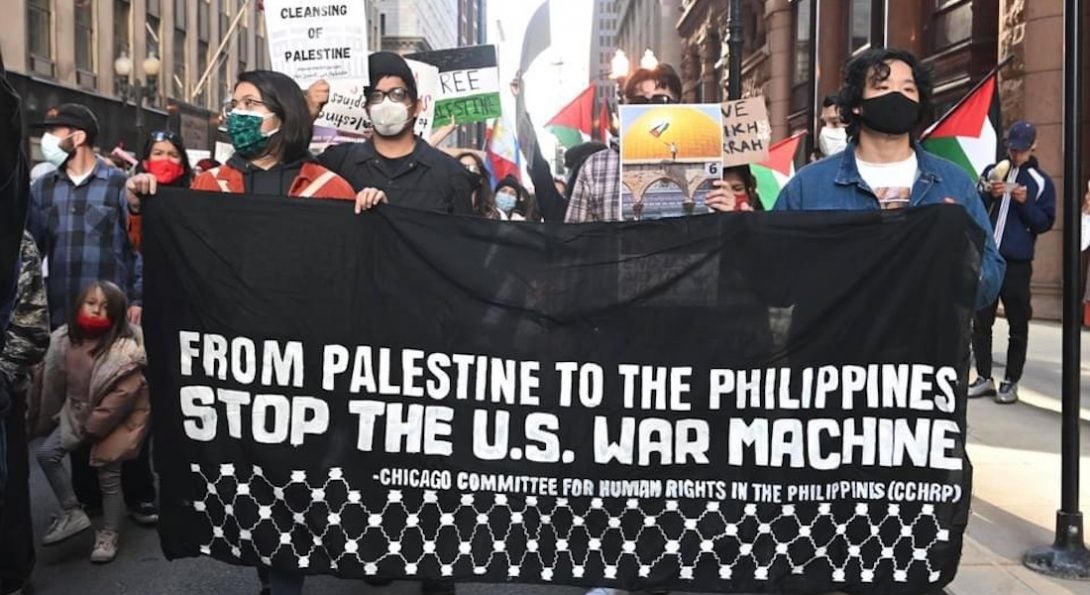 Israel Sends Weapons to Duterte. Filipinx and Palestinian Struggle are Linked.
"From Palestine to the Philippines, Stop the U.S. War Machine" is a common refrain that has echoed through the streets of the Philippines and the U.S. in the wake of recent attacks in the occupied Palestinian territories of East Jerusalem, the West Bank and Gaza. Despite documented casualties disproportionately affecting Palestinians, with at least 243 dead, 1,900 injured and 90,000 Gaza residents displaced, the Biden administration recently approved a $735 million arms sale to Israel, a package similar to the deal concluded with the Philippines. While the Philippines and Palestine might not be obviously linked in the popular imaginary, there is a complicated web of relations — threaded through militarism, settler colonialism, empire and racial capitalism — that binds these entities together. Disentangling these ties and revealing the complicity of the Philippines in the displacement and devastation of Palestinian lives is the solidarity work that is urgently required of us at this time.
Read the full article HERE.
Dr. Guevarra is the Founding Director of the Global Asian Studies Program and a Co-PI of the UIC AANAPISI Initiative.  She is also the Co-PI of the Social Justice and Human Rights Cluster and a member of the Diaspora Cluster at UIC. Professor Guevarra's scholarly, creative, and teaching interests focus on immigrant and transnational labor, the geopolitics of carework, critical diaspora studies, and community engagement as they relate to dynamics of race, gender, and empire.

Modified on March 01, 2022