Guevarra and Reddy Featured on Fox 32 Good Day Chicago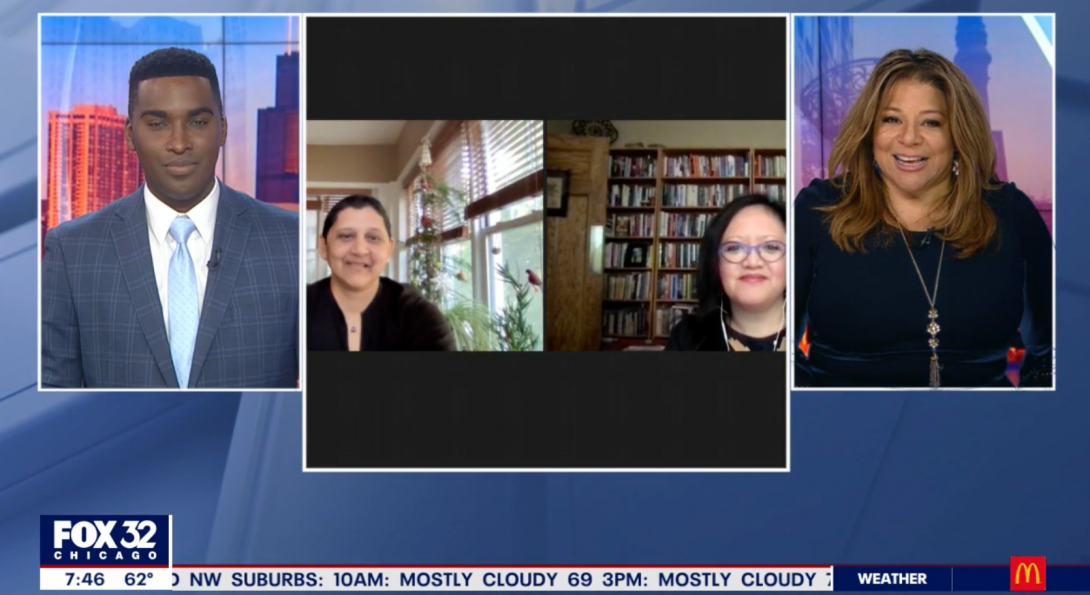 Segment: "UIC Professors Fight Displacement in Uptown" to discuss the Dis/Placements Project
Anna Guevarra and Gayatri Reddy were featured on Fox 32 Good Day Chicago with the segment titled "UIC professors fight displacement in Uptown" to discuss the Dis/Placements Project.
See the video here: https://www.fox32chicago.com/video/953450
Read about the project here.
Visit: www.dis-placements.com
Dr. Guevarra is the founding director of the Global Asian Studies Program and a co-PI of the UIC AANAPISI Initiative.  She is also the co-PI of the Social Justice and Human Rights Cluster and a member of the Diaspora Cluster at UIC. Professor Guevarra's scholarly, creative, and teaching interests focus on immigrant and transnational labor, the geopolitics of carework, critical diaspora studies, and community engagement as they relate to dynamics of race, gender, and empire. 
Dr. Reddy's is an associate professor in Anthropology, and Gender & Women's Studies and an affiliate faculty in Global Asian Studies. She is a sociocultural anthropologist and her research and teaching interests lie at the intersections of sexuality, gender, health, and the politics of subject and community-formation in India, as well as within the immigrant South Asian queer community in the U.S. Broadly, her work interrogates the contours of cultural belonging through the paradoxical dialectic of "alienation and intimacy." 
Modified on March 01, 2022