Global Asian Studies (GLAS) Major and Minor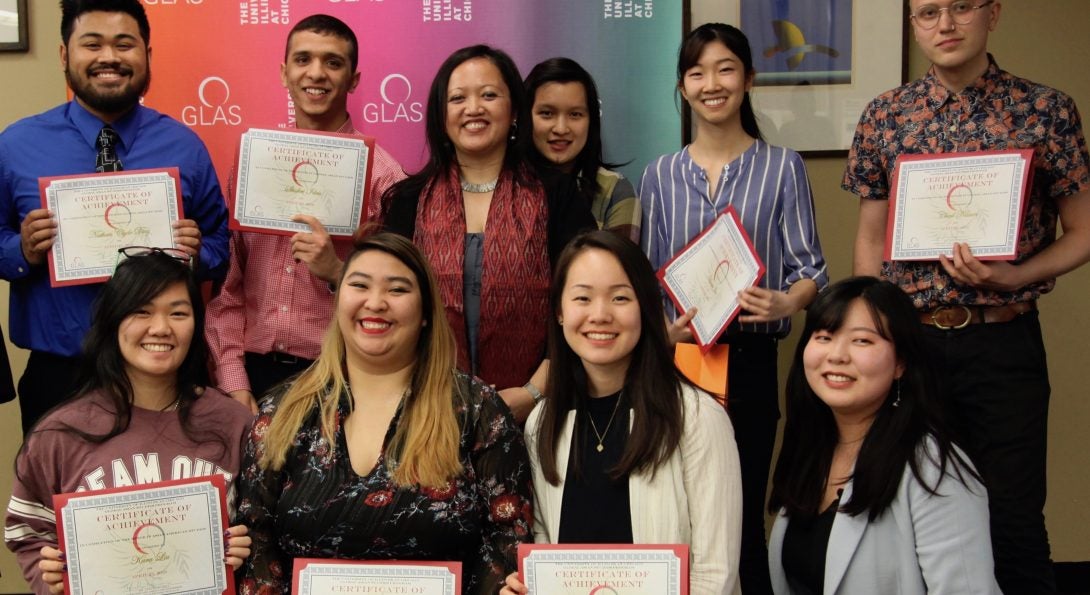 Bachelor of Arts in Global Asian Studies/Minor in Global Asian Studies
Global Asian Studies (GLAS) engages in an interdisciplinary study of Asia, as well as transoceanic and transnational Asian diasporas. While emphasizing the study of Asian and Asian American geographies, histories, languages, cultures, and politics, GLAS scrutinizes the frames of area studies and ethnic studies within which such analyses have traditionally been located. With its emphasis on diasporas, transnationalism, and comparative ethnic/racial studies, Global Asian Studies aims to better understand the globalized world we live in, and redress some of the shortcomings of a limited focus on either area studies (Asian studies) or ethnic studies (Asian American Studies) alone.
Global Asian Studies also includes a study of new immigration patterns and historical shifts in U.S. and global racial formations, including an emphasis on lslamaphobia, new Orientalisms, and anti-Black, as well as anti-Arab/Muslim, racisms. Anchored by an intersectional, social justice, and community-engaged framework, the pedagogical and intellectual work of Global Asian Studies encourages an examination of racial formations. It also promotes an understanding of Asia and Asian diasporas as complex nexuses of knowledge and power, shaped and reshaped over time and space.
An education in Global Asian Studies can effectively prepare students for disciplinary and interdisciplinary graduate research, as well as a variety of careers in the arts, business, education, government, health sciences, international affairs, public policy, media relations, politics, and social services.

In the News:
UIC Announces Newly Created Global Asian Studies Major
New Global Asian Studies Major 'A Dream Since 1991'

For more information, contact:
Dr. Anna Guevarra, Program Director | guevarra@uic.edu
Dr. Karen Su, GLAS Director of Undergraduate Studies | karensu@uic.edu
Hideaki Noguchi, GLAS Advising | https://bit.ly /GLAS-ADVISING
Download GLAS Major brochure HERE.