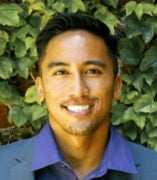 Lorenzo Perillo, PhD
Assistant Professor
Global Asian Studies
Contact
Address:
601 S Morgan St.
Office Phone Voice:
(312) 996-5091
Email:
About
Dr. Perillo is currently Assistant Professor of Global Asian Studies and member of the Racialized Body research cluster at the University of Illinois at Chicago. Prior to his appointment, he held the position of Andrew W. Mellon Diversity Postdoctoral fellow in the Department of Performing and Media Arts, and affiliated with the Asian American Studies and American Studies programs at Cornell University. Dr. Perillo earned his PhD in Culture and Performance and Concentration in Asian American Studies at UCLA. He also holds a MA degree in American Studies and Graduate Certificate in International Cultural Studies from the University of Hawai'i at Mānoa. His research interests include Asian American Studies, Global Hip Hop studies, Dance Studies, Pacific Islander Studies, Critical Race and Ethnic Studies, and postcolonialism. His current book project uses ethnography and choreographic analysis to explore the role of Hip Hop aesthetic practices in Filipino communities in the late twentieth and early twenty-first centuries.
Dr. Perillo's research is featured in Theatre Journal, International Journal of Asia-Pacific Studies, and Hip-hop(e): The Cultural Practice and Critical Pedagogy of International Hip-Hop. In 2011, as the first Fulbright scholar to research Hip Hop in Asia, he collaborated with faculty and dancers at the University of the Philippines, Diliman, and partnered with Akap Bata (embrace children), an advocacy organization for women and children. Dr. Perillo has taught courses at the University of California- Berkeley, University of Hawai'i-Mānoa, California State University Dominguez Hills, UCLA, and Cornell University. Dr. Perillo is an alumnus of Culture Shock, a professional Hip Hop dance company and non-profit organization dedicated to youth outreach, and he often brings his artistic background to academic institutions. At Cornell, he utilized the largest national archive of Hip-hop, the Cornell Hip Hop Collection, in his curriculum and also convened the first symposium aimed at bridging Hip Hop Dance practice and research. In 2014, with co-curator Dr. Johanna F. Almiron (Assistant Professor, Afro-American Studies, UW-Madison), Dr. Perillo curated a virtual exhibit for the Center for Art and Thought (CA+T), a web-based arts and education nonprofit organization. Entitled "Storm: A Typhoon Haiyan Recovery Project", the multimedia exhibit features twenty-six dynamic and relevant works by selected artists who commemorate the survivors of the super typhoon that made landfall in November 2013 and proved to be the most destructive storm to hit the Philippines in modern history.
Dr. Perillo currently serves as faculty fellow with the Institute for Research on Race and Public Policy (IRRPP) and his research was also recently recognized with the College of Liberal Arts and Sciences Dean's Award for Faculty Research in the Humanities (2017-18). In 2016, his teaching was acknowledged with the Honoring Our Professors' Excellence (HOPE) Award. At Cornell University, Dr. Perillo received the University Lectures and Cornell Council for the Arts awards. In 2013, his essay "'If I Were Not in Prison, I Would Not Be Famous': Discipline, Choreography, and Mimicry in the Philippines," was recognized by the Society of Dance History Scholars with the prestigious Gertrude Lippincott Award, an annual award for the best English-language article in Dance Studies. His research has also received generous funding by the Asian Cultural Council, Ford Foundation, Fulbright Group Projects, and Fulbright-Hays Foundation.
Education
PhD Culture and Performance / Graduate Concentration in Asian American Studies, University of California, Los Angeles
MA American Studies / Graduate Certificate in International Cultural Studies, University of Hawai'i, Manoa